Allison Tubman, Kaska Dena researcher, has recently completed a book on the history of the McDonald Family in the Kaska Dena Traditional Territory, entitled "The McDonalds: The Lives & Legends of a Kaska Dena Family". The book launch was on April 30, 2014, and the book is now available for purchase.
From the book dust cover:
The McDonald Family
There is a world out of sight and soon to be out of memory that intrigues and compels us, that of the First Nations who lived in remote, wild places using their ingenuity and traditional ways to carve a rich life far from urban comforts. The McDonalds, once one of a tribe of sixteen families, lived from the land in the rugged Northern Rockies of British Columbia for more than 100 years.
Allison Tubman, one of the last of her tribe, has gathered her memories and accounts from surviving members of the clan along with a rich cache of photographs to tell the story of this loving and resourceful family. Her stories, rich in detail, humour and humanity, offer a glimpse into a little known traditional way of life that soon will be lost.
Allison D. Tubman bio: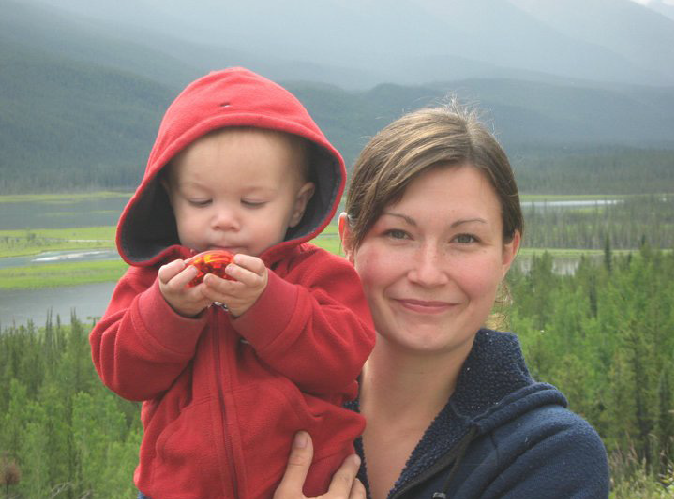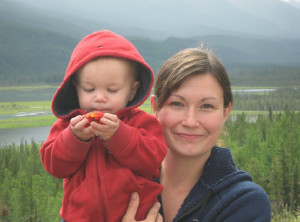 Allison Tubman grew up in Northern British Columbia and spent countless weekends and holidays up the Alaska Highway with her family, mostly in the Toad River area.
She lives in Fort Nelson, BC and has a deep love for her Aboriginal culture. Allison is fascinated by the wildlife and wilderness around her and recently obtained her trappers license. It is a love she hopes to pass on to the younger generations.
As her elders passed away, Allison recognized the importance of preserving their heritage and ensuring her children and the coming generations would remember the hardships and the experiences their ancestors lived. With the death of her grandmother and the birth of her first child, Allison's desire to preserve this history grew stronger than ever.
"The McDonalds: The Lives and Legends of a Kaska Dena Family" is dedicated to the memory of her family, past, present and future.