From August 10–13, 2012, the Kaska Dena, Tahltan and Taku River Tlingit Nations came together to stand strong in support of one another and create the healing space required to hold Gathering Around the Fire, one of the most significant healing gatherings of our time. Hosted by the community of Daylu (Lower Post), over 800 people joined together for four days to commemorate former students of the Lower Post Residential School.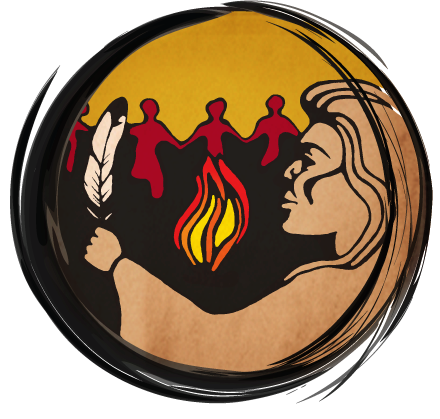 The focus of the Gathering was on healing, culture, traditions, and cleansing of the land. It was a time for building relationships, healing broken relationships, reuniting with friends and relatives and most of all celebrating our strength as individuals, families, communities and Nations. It was also an opportunity to gain a measure of closure for former Lower Post Residential School students from across BC and the Yukon.
The community members of Daylu built an impressive Dena Drum Circle which surrounded the sacred fire that was kept burning for the full four days. Chiefs Jack Cesar and Eric Morris along with Elders presided over healing and cleansing ceremonies for former students and for the land.
Each day Kaska, Tahltan, and Taku River Tlingit joined together with drumming and dancing. Dignitaries including National Chief Shawn Atleo, Grand Chief Stuart Phillip and Mary Polak, Minister of Aboriginal Relations and Reconciliation, attended the gathering to share their support and honour former students.
The days were filled with ceremony and the nights were filled with music and dancing, as each evening the Kaska, Tahltan or Tlingit Nation hosted the feast and showcased their own performers. The Dena Zagi Band were a popular hit on the Kaska night.
Following the Gathering, many spoke of new healing and their new freedom.